If we take a look at social media 5 years ago, almost all of them were fighting to stand out by focusing on a certain niche. Then things started changing; they began imitating each other. Facebook started hosting videos in a bid to take a share of the online video space from YouTube, Twitter introduced a "like" button; the list goes on. So it really shouldn't come as a surprise when we hear that Instagram copied Snapchat Stories and launched their own (unabashedly named) Instagram Stories.
Snapchat Stories basically allows users to upload posts that will remove itself after 24 hours. It encourages users to experience the now in its full rawness. Instagram had always prized itself for looking great – curated pictures, dramatic filters, and well-thought out words; these were the recipe to create the perfect Instagram feed. But not anymore.
On the topic of imitation, Instagram CEO Kevin Systrom said "this is about a format, and how you take it to a network and put your spin on it", and gave full credit to Snapchat.
So what exactly is the spin? Let's explore the similarities and differences between Instagram Stories and Snapchat Stories.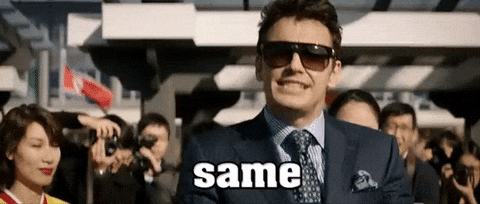 SAME POINTERS SHARED:
All images and videos will disappear after one day from the time of the upload.

All posts will be shot full screen via the app or uploaded through camera roll.

Pictures and videos can be embellished with drawings, text, emojis and filtered with different color screens.

All images or videos can be downloaded and saved on your phone before or after posting them.

Users can send personal messages via the stories in both applications. In Instagram, messages will be delivered to direct private inbox instead (only for people who did not switch off "allow message replies" option).

There will be a record of who has viewed the posts.
DIFFERENCES IN BOTH APPLICATIONS' STORIES
Instagram stories are displayed on the top of the main feed, whereas in Snapchat, the stories are in a separate screen as the main screen is showing the camera.

The stories in Instagram are sorted by most interactions with the particular user, while the stories in Snapchat are sorted by reverse chronological order from the time of upload.

Public viewers can view stories of public users on Instagram (if the users are not blocking them), while Snapchat has a more private approach where only your accepted friends can see your stories.

Snapping photos and videos are easier in Snapchat as the default camera function is on the main screen of the application. Users can upload photos and videos for stories on Instagram when they click on the (+) sign on the top left corner of the app or swipe right from the main screen in the app.

Users can pause the Instagram stories while holding onto the screen, or rewatch that particular post by tapping on the left side of the display. For Snapchat, users are unable to pause the story and will need to wait for it to complete before reviewing a particular slide of the story again.

Instagram only allows you to share images or videos which are being snapped or saved in your camera roll within 24 hours from the time uploaded. Snapchat has its memories section where users can share the saved images or videos from the app or choose photos from the camera roll at any time. However, posts from camera roll will have a white border and timestamp on Snapchat.

Instagram has three different type of brushes: Standard, Translucent, and Neon brushes, whereas Snapchat has only one brush. Both has a custom color picker; however, Instagram has pre-made palettes for users who doesn't want to pick their custom colors.

Instagram has a lack of stickers, speed or location filters whereas Snapchat has various filters that include location, speed, temperature filters, stickers and selfie lens animations.

Instagram do not have the function of seeing who has snapshotted the story, but Snapchat will notify users about it.

Instagram cannot save the whole 24 hours' story, but Snapchat can.

Instagram has no text limit.
So which Stories is right for your business? It all boils down to your target audience. Our thoughts are that Instagram Stories may have an advantage due to its already established audience which allows for deeper market penetration. Communication between brands and users on Instagram is also more direct compared to Snapchat.
However, we know that the only constant in social media is change and we are definitely looking forward to seeing what Instagram and Snapchat have installed for us. What do you think? 🙂